Street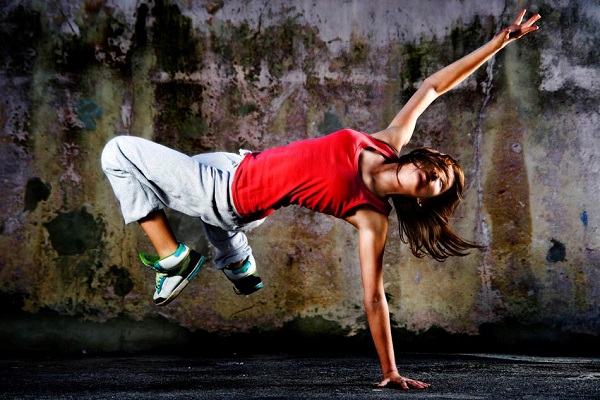 An improvisational, hip-hop inspired, active dance style. Street dance refers to dance styles – regardless of country of origin – that evolved outside of dance studios in any available open space, such as streets, dance parties, block parties, parks, school yards, raves, and nightclubs.
Street is improvisational and social in nature, encouraging interaction and contact with spectators and other dancers. The hip-hop dance style B-boying, and the funk-style Popping and Locking, are some of the most popular Street dance styles.
These forms of hip-hop dance are the most prominently practiced, and commercialised versions have been professionally developed and choreographed for dance routines in pop, hip-hop, electronic, and R&B music videos. Street dance has evolved between people in a social environment, dancers create their own style and moves. Street dances constantly evolve which is why it is so much fun to learn.